Selling a house by owner can be an arduous task for any Virginia homeowner. But with the help of experts at Priority Home Buyers, we can help you close a lucrative deal and turn over a profit on your own.
Many homeowners choose to sell their Virginia property on their own, cutting the real estate agent out of the deal for a maximum return on the sale. After all, it's only natural to want the home sale to be as lucrative as possible.
This sale, known as "For Sale By Owner" (FSBO), can help you save money once the deal is closed. While the sale eliminates some costs like realtor fees, the process of getting the best deal possible on your own can be very taxing.
So, if you're a Virginia homeowner looking to sell your property without any help from an agent, we have you covered. This guide includes all the information you need to successfully accept offers and close the deal yourself.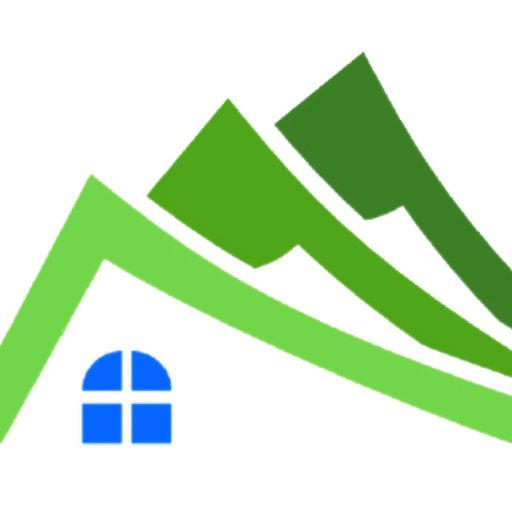 Priority Home Buyers
For Sale By Owner Listings Virginia
For Sale By Owner (FSBO) is a sale where a Virginia homeowner sells their property without involving a listing or real estate agent. This enables Virginia FSBO sellers to retain most of the sale value without having to pay a percentage of the property value to a real estate agent.
There are a few specific circumstances when FSBO becomes the ideal way of selling a property, as detailed below:
High demand from prospective buyers in the area
The buyer is a friend or relative
The owner sells the property to a cash home buyer
The owner wants to gauge the offers their property receives
In circumstances outside of these specific situations, the process of selling a house by owner in Virginia becomes a time-consuming and difficult process. While the homeowner avoids paying realtor fees, they must still pay the buyer's agent commission.
Additionally, the costs involved in selling the house without the help of an agent can pile up rather quickly. The owner must market and list the house for sale on their own, which may not capture the interest of as many prospective buyers.
Statistically, the number of Virginia FSBO homes sold successfully by the owner is a small fraction of the total properties sold in a year. In 2021, this fraction was found to be 10% by the National Association of Realtors across the United States.
Moreover, when compared to agent-assisted sales, the organization has indicated that an average FSBO transaction has significantly less value. This is a clear indication that selling a house without having a foot in the market is quite challenging.
Why Sell A House By Owner Virginia?
There are four major benefits to selling a house on your own: no agent commission fees, complete listing control, flexible scheduling, and faster sale.
Firstly, real estate agents charge about 5.46% of the property value as a commission in 2023, which can be a hefty sum. To put it into perspective, you would have to pay the agent $16,380 for the sale of a $300,000 property.
By selling the Virginia house through an FSBO listing, you will be saving thousands of dollars. And since the seller pays closing costs, you can use the money saved here for that.
Secondly, you have complete freedom of the house listing, including the listing price, details, and marketing. Thus, you will be able to sell your Virginia house on your own terms rather than having to rely on an agent to do so for you.
Thirdly, since there are no third parties involved during the FSBO sale, you can communicate directly with the buyer and close the deal very quickly. The absence of a third party reduces the chances of any legal complications, and the house can be sold in a matter of weeks.
And finally, you will be able to show the property to prospective buyers on your own terms. Thus, you will no longer be taken aback by a surprise visit from your agent and an interested party. This affords you plenty of flexibility and allows you to keep the house in the best possible condition when showing it off.
Drawbacks Of FSBO Listings Virginia
As mentioned earlier, selling a Virginia house on your own is not an easy task.
Unless the purchasing party is someone you personally know, you can expect to work tirelessly to get eyes on the property. From preparing the house to determining the realistic asking price and other logistical aspects of an FSBO listing, you must manage it all on your own.
Even then, there is no guarantee that your property will find a buyer, much less one offering the right price.
Another issue is that it could be months before anyone shows interest in purchasing the property. Real estate agents have a network of buyers and home sellers to whom they can promote the listing, something an inexperienced person is unlikely to have. So in spite of all the work put into preparing the house for sale, you may not end up having anything to show for it.
And when you do find a buyer, the chances are that you won't be able to part with the property at the right price. Statistically, FSBO homes sell for much less than agent-assisted homes.
These disadvantages add up in the long run, which can lead to a lot of wasted money and frustrations aplenty for you.
Selling A House By Owner Virginia
The Virginia FSBO process can be broken up into eight major steps that you can tackle one by one.
While preparing to put up an Virginia FSBO listing, note that there is plenty of preparation that must go into your house and related paperwork. As such, it could be several months before your own property is ready to be sold.
Keeping that in mind, let's look at how you can sell a Virginia house by owner in the simplest way possible.
1. Find Out A Realistic Price
Setting the right price for your home is one of the most important aspects of making the property appealing to prospective buyers.
It happens all too often that the owner of a house sets a price point that is much higher than what it is actually worth. Not only does this turn away potential buyers, but it also reduces the likelihood of people even looking at the listing.
So, the first step to take while selling a Virginia house on your own is to find a realistic price point for it. You can start by finding out the selling prices of other recently-sold properties in the neighborhood.
Additionally, you can rely on property search websites for information on properties similar to your own that were sold recently. This kind of comparative market analysis will give you an idea of the price range you must aim for.
Alternatively, you may hire a professional appraiser to gauge the property value. The information such appraisers provide is typically accurate, and you can set the selling price accordingly.
Of course, you will have to pay for their services, which will set you back by a few hundred dollars.
2. Prepare The House For Sale
Before you start showing your home off to potential buyers, it must be prepared to be the best it can possibly be. And to do so, you must either clean the house and make repairs yourself or hire professionals for the same.
Start by getting rid of unnecessary belongings that may be lying around in the house. Removing the clutter and junk gives you extra space to make the house more presentable and, at the same time, make the best possible impression.
Next, clean the house to the best of your abilities. Clean out the windows as much as possible and keep the kitchen platform spotless. Of course, it is easier said than done, especially if the house has been lived in for several years.
So, feel free to hire a cleaning crew to perform a deep cleaning of your house. The fee that such a crew charges is practically negligible when considering the difference in the prices of a clean house versus a dirty one.
And while the cleaning process is underway, don't neglect the exterior of the house. The curb, garden, and yard are extremely important for making positive first impressions, so pay them the same level of attention as the interiors.
With that taken care of, your home will be ready to be presented to prospective buyers.
3. Take Pictures Of The House
High-quality photographs of your property are crucial to the success of your online FSBO listing.
More often than not, people form their opinion of a house based on the pictures they see on its listing. This is supported by statistics as well, which state that houses with high-quality photos included in their listings sell 32% faster. As such, poor-quality pictures that don't represent the home accurately will reduce the chances of a prospective buyer considering the purchase.
So, consider hiring a professional photographer to take care of this for you. A real estate photographer would be the ideal choice, as they have experience providing clients with the best professional photos of their properties. While this will set you back by a few hundred dollars, the result is well worth the investment.
Of course, if you'd prefer to do it on your own, consider the following:
Use a pro-grade camera with a wide-angle lens
Click pictures of the house from different angles
Take multiple shots of each area and choose the best from them
Take pictures of each room to include in the listing
Mind the lighting of each shot
4. Begin Marketing Efforts
Marketing is perhaps the most important step of selling a house by owner, and for this, the local listing service is your best friend. After all, Multiple Listing Service is a prospective property buyer's first stop.
Start by creating an appealing listing description that informs the viewer about every detail of the house as accurately and concisely as possible. In this listing, you must include basic information like the number of rooms, the area of the property, et al.
Additionally, take special note of unique features, such as marble countertops or fireplace features, and include information about the neighborhood.
Once you've written a clever real estate listing description for your property, you can post it on listing services like the local Multiple Listing Service. The listing service contains a database of for-sale houses, and you can add yours to it for a small fee.
Moreover, posting the listing to social media platforms increases its visibility even further. Make posts on Instagram and Facebook housing groups to try and find any parties interested in purchasing the house.
And lastly, don't forget to put a large "For Sale" sign outside your Virginia property. Many people looking for a house in a specific neighborhood visit it to gain an understanding of what it is like to live there. Such people will see the yard signs and pay you a visit to learn more about the house.
Of course, it's important not to rely solely on "For Sale" signs to sell your home. According to the NAR, only 4% of the houses sold in 2021 were originally found through a yard sign. Consider these signs to be a bonus to your selling chances.
Do note that some Multiple Listing Services don't allow owners to sell through physical signs while their property is listed on the service.
5. Hold And Manage House Showings And Open Houses
Before a buyer considers purchasing a house, they will want to explore the property thoroughly. And to facilitate this, you can hold house showings and open houses to show your home to potential buyers.
Hosting open houses is a highly effective and low-pressure way of showcasing the home. You can promote open house sessions on social media, MLS listings, or through a physical sign in your yard.
Visitors can check your house without needing real estate agents, and you can give them a guided tour of the place. Feel free to exchange contact details should the visitor find the house appealing.
And if your marketing efforts have been a success, you will be approached by prospective purchasers with several inquiries. Manage your showings effectively and try to maximize the number of house showings you can host every day.
Of course, since you will be opening the property to strangers, don't forget to keep your belongings and valuables stowed away behind lock and key.
6. Keep Property Documents At The Ready
Virginia FSBO listings come with a lot of paperwork, and since you won't have access to an experienced agent to handle it, you must do so manually.
The list of required documents is quite extensive, which includes the original sales contract, property survey, professional appraisal, property blueprint, etc. You will need a separate set of documentation before and during the listing period, after receiving an offer, and before and after the closing date.
You may want to prepare the first set of documents around the time you finish preparing the house completely and right before creating a listing.
7. Evaluate And Negotiate Buyer Offers
After receiving an offer, you must properly consider whether the price is fair or not.
Moreover, the buyer's credentials matter, which is why you may want to check their finances to ensure you are paid the promised sum. You can ask how much deposit the purchaser will be making, in addition to the loan amount they will be using. And if the loan was approved conditionally, ask what these conditions were.
You can also request proof of funds or the buyer's mortgage pre-approval letter, allowing you to gauge their payment capabilities. Once you've cleared all doubts in your mind, you can proceed to the final step of the sale.
8. Consult A Real Estate Attorney
While not strictly necessary, a Virginia real estate attorney will help you with the purchase and sale contract. That way, the chances of any oversight in the draft reduce drastically, preventing any occurrences of liability.
Additionally, an attorney can help you gauge buyer offers, prepare the documents for the closing process, and offer valuable insight into the legal aspect of the sale. Because of this, any money spent on attorney fees is worth it to avoid any trouble in the future.
Selling Costs Of FSBO Virginia
Going the FSBO route to sell a house is no less expensive than having a real estate agent handle it. In fact, in certain cases, it may even be more expensive.
Here is a brief list of Virginia For Sale By Owner costs that you must handle while selling your home:
Repairs
Appraisal
Survey and home inspection
Photography (optional)
Marketing costs (MLS included)
Real Estate Attorney
Home warranty
Closing costs (transfer taxes, title insurance, homeowner fees, etc.)
If the buyer has a real estate agent, FSBO sellers will have to pay all the closing costs, which can be from 3% to 6% of the sales price. In such cases, the total costs incurred can be in the tens of thousands of dollars.
FAQ
1. Is it bad for a property to remain on the market for too long?
If your property listing remains on the local real estate market for an extended period of time, there is a chance that buyers turn away from it.
Buyers assume that if no one closed the deal on a property, there must be something wrong with it. And with a reduced number of eyes on your house, the chances of finding the right buyer lower significantly.
2. Why is listing on Virginia MLS important?
As mentioned earlier, most buyers and licensed real estate agents look into the local Multiple Listing Service when they are looking for a new home.
By not listing your home on the Virginia MLS, you are losing out on lots of selling opportunities. This can amount to plenty of lost time and money, which is bad enough as is. Should the property linger on the market for too long, the consequences mentioned in the previous point apply as well.
The flat fee required by the MLS is negligible when you consider the returns you receive after selling the house. It is a worthwhile investment, and you should always keep the MLS listing high on your to-do list.
3. Why is it important not to over or under-price a house?
Overpricing your house can quickly turn potential buyers away from your own home, even before they come for a house showing. It happens to be one of the main reasons why many FSBOs don't sell.
But on the contrary, under-pricing a house to sell it quickly is also not a good idea. Not only does it net you a lower amount than what the property should sell for, but it may also turn away some buyers. After all, properties with a lower selling price tend to have something wrong with them.
A realistic asking price is necessary to prevent both of these issues from occurring, something a real estate professional can help address.
4. What are the best and worst months to sell a house Virginia?
The end of spring is the best time to put the property listing up on the listing service. According to the National Association of Realtors, the best months to sell a house are May, June, and July. By choosing to put the listing up in these months, you will be able to close the deal as quickly as possible.
Winter is the worst time to sell a house due to the general slowdown of the real estate market. Since fewer buyers are searching for homes during this time, it's unlikely that you'll find one, let alone one who offers you a fair price.
Final Words
Selling a house by owner in Virginia can be a challenging and time-consuming process, but with enough persistence you can find the right buyer for it.
The best way to approach selling a Virginia house by owner is to create a to-do list of the tasks to be handled during the sale. By doing so, you can keep track of everything that you have taken care of, in addition to what to prioritize.
Additionally, it's important to go the extra mile for your marketing efforts. Ultimately, marketing is what will attract buyers to your home, and the more successful your efforts are, the quicker the real estate transactions will be.
By planning properly and remaining patient, selling FSBO without a real estate agent can net you a notable profit.
You have another option: get in touch with us! We buy any house in any condition in Virginia.
Contact Priority Home Buyers today by filling out our two step contact form below, or reach us by phone at 877-775-0988 anytime. We'd love to hear more about your property and make you an all-cash offer :)