Preparing a hoarder house for sale in West Virginia and finding a buyer is not an easy task. Luckily, we have some efficient sales strategies for you.
Hoarding can become a problem that is quite difficult to deal with. Not only do the hoarded belongings clutter the house, but they can also be a subject of strong emotional attachment for the hoarder. Naturally, people tend to be averse to the idea of buying properties with such elements attached to them.
Even so, the prospect of selling a hoarder's house is quite realistic, to address which we have created a comprehensive West Virginia guide. So, read on to learn how we can help you approach the sale of your West Virginia hoarder's home and close a lucrative deal.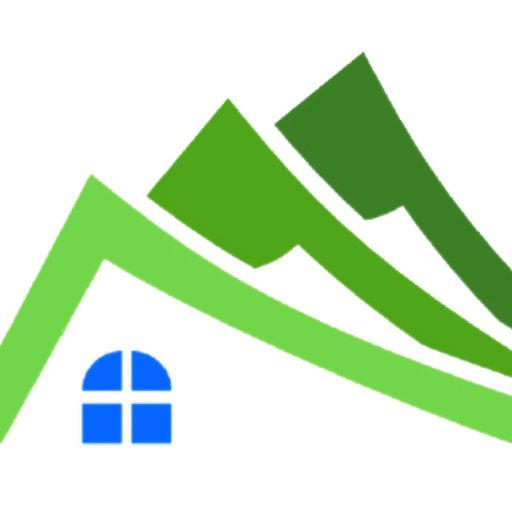 Priority Home Buyers
Hoarding Disorder And Hoarder Houses West Virginia
According to the International OCD Foundation (IOCDF), hoarding disorder is a mental health issue often associated with Obsessive-Compulsive Disorder (OCD).
People suffering from this disorder form a strong emotional attachment to their belongings regardless of their practical value. They are often distressed when faced with the prospect of getting rid of things that have no value to anyone.
Because of this mental disorder, their hoarded homes can become cluttered with excess belongings that they refuse to get rid of. And in the most extreme cases, hoarder homes are filled with so much clutter that finding a path to walk can be difficult. This leads to a decline in their living conditions.
Often, such properties are inherited by a family member or close friend, who may want to sell the place instead of having to maintain it. Of course, there is quite a bit of work that goes into preparing a West Virginia hoarder house before it is ready for sale.
Is Selling A Hoarder House West Virginia Difficult?
It most certainly can be quite difficult to sell a hoarder house, particularly if the owner's hoarding disorder is quite severe.
There are a few reasons why someone would be averse to the idea of buying such a property, the first of which is hygiene and safety issues. The high number of objects in a hoarder house makes it difficult to be cleaned, which makes the residence unsanitary. Moreover, the hoarded belongings take up enough space to be tripping or fire hazards.
And where there is trash, there will inevitably be mold and pest infestations. Not only do these cause structural problems, but they also pose significant health concerns. And unfortunately, these issues can become severe rather quickly.
Worse still, the presence of animal waste and other trash can turn potential buyers away from purchasing the property. These problems, combined with the inherent difficulty of cleaning up, can become a major hurdle in your sales endeavors.
Why Sell A Hoarder House West Virginia?
Selling a hoarder house in West Virginia is no easy feat, but if you've come to inherit such a property, you may be left without a better alternative. As such, you must strive to sell the hoarder house fast for two reasons: high ownership costs and legal liability.
Firstly, being a residence, the hoarder house will incur taxes and insurance that must be paid by the owner. Depending on the property, this can lead to a hefty increase in your monthly and annual costs.
And should any accidents happen in the hoarder house, the homeowner's insurance premiums will also increase accordingly. These risks cannot be mitigated effectively without actively tending to the property.
Secondly, properties must abide by the code set by the local or West Virginia state government, which hoarder houses typically violate. A vacant hoarder house will quickly rack up fines, which can be a headache to deal with.
Worse still, if someone were to visit the hoarder's house and got injured in the process, you would be legally liable as the owner.
As such, it's for the best to do away with the property altogether. It's better to handle the short-term hassles of selling the hoarder house over facing the long-term consequences of neglecting it.
Selling A Hoarder House West Virginia
While the issues detailed above may make it seem as if selling a hoarder house is an impossible task, the reality is markedly different.
Provided that you are able to rectify the issues posed by such a property, the house can be sold as if it were a normal one. Of course, preceding the sale of the hoarder house will be extensive clean-ups and mending the damage that these issues create.
So, let's tackle these major problems one by one and see how to sell a West Virginia hoarder house for a profit.
1. Clearing Out The Junk
Firstly, the objects of no use must be cleared out from the structure. If the hoarded items are extensive in number, you will need professional help to have the cluttered rooms cleaned properly. Of course, making the property market-ready can quickly become quite expensive.
You can start by hiring a junk removal team to move the non-valuable items out of the hoarder house. Try to negotiate a reasonable price with the team before having them perform the task. That way, you won't be caught by surprise when they send you the bill.
2. Clean The House And Make Structural Repairs
Once all the junk has been removed from the place, it's time to have the house cleaned thoroughly. The best way to approach this is to hire a home cleaning service because some stains simply can't be removed without an industrial-grade cleaner.
While the hoarder house is being cleaned, you will notice areas of the property that have been damaged during the hoarder's stay. These may include holes in the wall and floorboards, structurally weakened walls and pillars, rotten walls, and more.
You must have these repaired as soon as possible, and along the way, you may consider making upgrades while restoring hoarder homes. Not only will upgrades like replacing woodwork with a high-quality alternative increase the likelihood of property sale, but they will also help increase its value.
3. Invest In Professional Interior Photos
Oftentimes, many hoarder homes in West Virginia struggle to find other property buyers simply because the pictures on their listings do a poor job of showcasing their positives. At first glance, taking photos may seem like it should be low on the priority list, but it is just as important as the other steps.
A good picture of the newly-renovated hoarder house can increase the chances of its sale by a significant margin. And this is for one simple reason: most people don't bother visiting a property if the photographs on its listing don't make it appear suitable.
Potential buyers want a glimpse of what they will be purchasing, which is why you should consider enlisting the services of a professional property photographer. It's a worthwhile investment that has the potential to attract prospective buyers.
4. Pinpoint Existing Selling Points
While creating a listing for your home, you should point out all the main features of the property to receive the maximum possible value.
A well-built kitchen and dedicated storage room can play a huge role in making the house more attractive for prospective buyers. Consider adding a closet and attic to the home while making the upgrades to increase the property value further.
And with entertainment features like a swimming pool, fire pit, or a large backyard, the house will become significantly more alluring to a real estate investor. Be sure to list these points in the property listing while putting it up for sale.
5. Search For A Suitable Buyer
Once the clean-up is done and the necessary repairs completed, it's time to choose how you will sell the house. You can approach this in the following ways:
Enlist the help of a West Virginia real estate agent
Sell the property independently
Sell the property to a cash home buyer company
Each of these options has benefits and drawbacks, so choosing between them is largely dependent on the kind of deal you hope to receive. Let's look at each option and find out which option may be the best for you.
A. Hiring a Real Estate Agent
You can approach licensed real estate agents who have experience selling West Virginia hoarder homes. Such agents are well-acquainted with the market and know how to find suitable real estate investors for your property.
One of the most important benefits of hiring a real estate agent is the increased visibility that they provide for the hoarding house. After all, the higher the number of eyes on your property, the better your chances of finding the desired deal for it.
Moreover, they can reduce the time taken for sale, which can take the stress of selling a property off your shoulders.
The only issue with real estate agents is that they may take a percentage-based commission for the sale of the property. If you are willing to part with approximately 5.46% of the sale value, then hiring a real estate agent is worth your time.
B. Sell The Property Independently
If you want to avoid paying realtor commissions, selling the property by owner may be your best bet.
There is a significant amount of work that you need to do before listing the hoarding house for sale. This includes the following:
Identify the target market
Set a fair price for the property
Gather related documents
Begin your marketing efforts
Selling hoarder houses in West Virginia independently can be a lot more stressful than having someone else do it for you, especially since marketing can be very expensive.
You must learn a lot about the real estate market to get the right price for a hoarder home. And since this can be very time-consuming, the sooner you start, the better your chances will be.
Be sure to clear any property-related dues, such as maintenance charges, bills, and taxes, before you list the house for sale on the market as is.
C. Sell The Property To a West Virginia Cash Home Buyer
You can bypass the entire process of cleaning up and making repairs entirely and sell the West Virginia hoarder house as-is to a local company that buys houses for cash.
Cash buyers do not require hoarder houses to be cleaned up, nor do they want you to fix any existing issues with the property. You can simply approach the company with the deeds, have the property inspected, and collect the fair cash offer from the sale. This often makes the most financial sense.
A benefit of selling a hoarder home as-is to a cash home buyer is that the sale will seldom be complex. If you need the property to be sold as quickly as possible, this is a perfectly valid way of doing so off market.
Note that these companies often look to purchase a hoarder house as is for the lowest possible value to allocate a decently-sized repair budget. As such, you will not receive the cash terms for the hoarder home as you normally would if it were in pristine condition.
FAQ
1. At what point is a hoarder's house condemned in West Virginia?
If the property is in a condition where even extensive work would not fix its problems, the house can be at risk of condemnation. Such problems make the place a threat to both fire and public health safety, which is why it is best left condemned.
The hazards that the hoarder house poses include:
Electrical hazards
Fire hazards
Biohazardous material, such as dead animals, waste, mold, etc.
Structural issues
2. How much does it cost to clean a hoarder house in West Virginia?
Deep cleaning the house will take the lion's share of the closing costs. As such, you must allocate your resources according to the amount of work that must be done to make the property ready for sale.
A cleaning service will charge a fixed amount per square foot of the house, which will increase based on the amount of work to be done. You can expect to pay $2 per square foot at the very least.
The following factors affect how much the clean-up costs increase:
Clean-up extent
Presence of dangerous material
Size and condition of the property
Disposal of the hoarded objects
Location of the house
Final Thoughts
Listing a hoarder's house for sale in West Virginia can be challenging, but by investing enough time and money into the property, it can be sold without issues.
Note that it will take a few months for someone to buy property from you on the open market, even in pristine condition. As such, you may want to start contacting local real estate agents close to the end of the renovation project rather than after it. That way, you may not have to wait as long for the sale.
Additionally, remember to take pictures of the hoarder house and showcase them on the open house listing. It is paramount to maintain transparency when it comes to details of the house so that the buyer knows to trust you as a seller.
Want to move faster? We at Priority Home Buyers are here to help, and we are available 24/7 by phone at 877-775-0988. We're here to get you the most cash on a faster timeline.
Taking either route – keep the small details in mind, pay taxes and the incurred costs, and you will have sold the hoarder house soon!