We buy houses in Moulton AL and all over the country with YOU – the seller – in mind (our first priority).
We give you the best all-cash offer (fast!) for your home, and provide a super easy close for you, your family, and your unique situation.
Above all, we are real estate problem solvers, and we make sure every transaction is a win-win.
I needed to sell my home quickly, and Priority Home Buyers delivered exceptional service. They were reliable, transparent, and guided me through the entire process. Their team acted swiftly, ensuring a fast sale without any complications. I was impressed by...
read more
"Just wanted to say thanks to Sam and Noah for going out of their way to answer all my questions. They got it closed and got me a great offer!"
Closed with Priority Home Buyers, August 2022
"I Need To Sell My House Fast In Moulton!"
We buy houses everywhere in Moulton AL – in any condition – for any reason.
Need to sell your Moulton house for any reason at all? Priority Home Buyers is ready to work with you and provide an extremely fair, all-cash offer.
Even if an agent can't sell your house, we can help. Selling a house through a real estate agent is not for everyone.
Licensed Professionals Ready to Help
Do You Need To Sell Your House in Moulton Alabama?
Sell My House Fast in Moulton Alabama
Reduce the average 97 Days to Sale in Moulton, AL to just 7 days or less, with an instant cash offer and an expedited closing.¹
We Buy Homes in Moulton Alabama
On the market, buyers pay an average of $186,675 for homes in Moulton. Let us buy your house for cash, and skip the hassle and extended waiting period of listing.²
Cash Home Buyers in Moulton Alabama
A considerable 48.90% of homes in 2023 sold under list price in this area. Make the most of your home sale and your time by working with a trusted cash home buyer.³
We Buy Houses for Cash in Moulton, AL
Are you looking for a "We Buy Houses" company in Moulton, Alabama? Look no further! As seasoned real estate consultants and reputable cash home buyers, we're here to help.
Leveraging our vast network of local real estate investors, we guarantee to find you a willing and able cash home buyer in Moulton AL. Our purchasers are ready to offer a fair, competitive cash price for your property – no waiting, no hassle, and no strings attached.
Unlike other companies who buy houses, we combine extensive knowledge of your local real estate market with an array of established home buyers in the area. The result is a higher than average all-cash price for your Moulton home.
Selling My House Fast in Moulton: The FAQ
✅ How Can I Sell My Moulton House Fast?
Looking to secure a fast home sale in Moulton? We're here to help. Selling to a cash home buyer like us can significantly speed things up, especially in a cooling housing market where traditional buyers might be hard to come by.
Here at Priority Home Buyers, we're all about removing unnecessary stress from the equation. With us, you can skip the long wait for bank approvals and forget about making lender-mandated repairs. We pay cash for your home, ensuring ensure a smooth, straightforward selling process.
Working with a traditional real estate agent can often feel like a game of guesswork, but with us, there are no surprises. The offer we make on your Moulton home is precisely what you'll receive at the closing table.
Fill out our form in seconds and get a cash offer within the hour. Paying cash, we are able to close in 7 days or less!
✅ Is Working with a Cash Buyer Really a Faster Selling Process?
Absolutely! Cash buyers will generally streamline the selling process by at least 45-60 days (assuming a traditional 90 day selling period).
A cash transaction minimizes closing complications, as there's no lender to slow things down. Plus, you can skip the preparatory tasks & costs (property repairs, cleaning, staging, etc.).
Our company, for example, buys any property in any condition – for any reason. To get started simply:
Provide us with a few details: your property address and a means to contact you.
Secure an instant cash offer from a dedicated home buyer in your local Moulton, AL market
Collect the entire offer amount at closing (no fees!), and pat yourself on the back for a successful home sale!
✅ Can I Sell My Moulton House to a Cash Buyer if it's Under Foreclosure?
Yes, you can sell your Moulton AL house to a cash buyer even if it's under foreclosure. Choosing an instant buyer, or iBuyer, is typically an excellent choice for homeowners facing foreclosure.
Foreclosure proceedings can halt once a sale is in progress, making a speedy sale to a cash buyer a viable option to avoid foreclosure entirely. Moreover, cash buyers usually purchase properties 'as is', eliminating the need for you to make any repairs or renovations.
The process is usually straightforward, involving a quick inspection of your property and a no-obligation cash offer within 24 hours. In most cases, we at Priority Home Buyers are able to make a cash offer remotely, without you ever opening your door.
✅ Is it Possible to Sell My House in One Day?
Even with a speedy cash quote, completing a home sale within one day just isn't realistic. Our process comes close, with the average close being about 7 days. You can compare that to the typically 60-90 day process of selling your house with a real estate agent.
The fastest way is to sell your house for cash to an instant home buyer (like us). We are used to working with sellers on shorter timelines and up against all types of challenges (divorce, foreclosure, probate, and more).
We're here to provide an easier way out, that doesn't rely on waiting for a buyer to qualify for a mortgage, or shelling out more dollars for real estate agent commissions, cleaning, or repairs.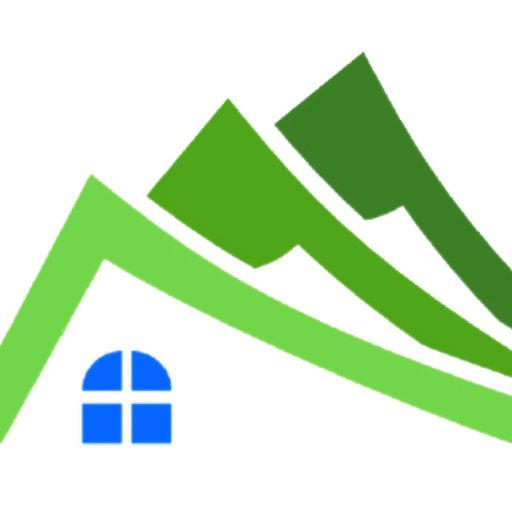 Priority Home Buyers
✅ How Can I Increase My Chances Of Selling My House?
The question on every property seller's mind.
While making repairs, painting, deep cleaning, staging your home, or switching real estate agents may have a net effect of shortening your selling timeline – all these options have substantial costs and coordination.
At Priority Home Buyers, we buy houses of all shapes, sizes, and conditions (yes any house). And we close and get you the cash in 7 days or less.
It's ultimately up to you to weigh these options, but for those working with shorter timeframes or challenging situations – we pride ourselves on being your best solution. All our offers are no-obligation, so you have nothing to lose by filling out our quick online form.
✅ Which "We Buy Houses" Company is the Best Choice to Sell My Home?
At the end of the day, the choice of the best We Buy Houses company for selling your home in Moulton comes down to you.
You've been bombarded with mailers, radio jingles, TV commercials, and weird little "bandit" signs on lawns and telephone poles. There's a lot of real estate companies that jumped into the "We Buy Houses" space over the years, but only a few with the network of professionals to get you the best price for your home.
We communicate through our website and over the phone, and will show up with a business card and a smile for our walkthrough (if requested). Beyond prompt and friendly service, we have a vast network of cash buyers and local market experts in Moulton AL and every pocket of the country. We leverage our team to get you the most competitive price possible for your home.
Get started with us today by getting in touch, and let us show you the difference working with Priority Home Buyers.
✅ Do We Buy Houses Companies Really Purchase Less-Than-Perfect Homes? ("Ugly Houses")
You bet they do! Companies like ours, in the 'We Buy Houses' space, are always keen to take on properties that others might shy away from. These 'fixer-upper' homes provide us with a canvas to refurbish, rejuvenate, and potentially retain as part of our investment portfolio.
When we acquire homes in need of some TLC, the sellers also win because they no longer need to grapple with the stress and expense of extensive repairs.
We see every transaction as a major win-win. Even when we buy "ugly houses," and those that no one else would take on. And it doesn't stop at houses: we purchase condos, townhomes, duplexes, multi-family, and even mobile homes in some scenarios.
So if you've got a home in Moulton, Alabama that's more 'distressed chic' than 'move-in ready', and you're ready to part ways with it, we'd be more than happy to present you with a swift cash offer. Let's make this happen, together!
✅ Are Most We Buy Houses Companies Safe & Legitimate?
While many 'We Buy Houses' companies operate on a legitimate basis, there are more than a few that don't play by the rules. To protect yourself from potential scams, it's crucial to thoroughly read through the property purchase agreement before signing off on your prized asset.
The last thing you want is to find yourself trapped in a deceptive contract with a company planning to decrease the offer price post-agreement. With us – and with any trusted company that buy properties – the amount agreed upon should be the amount you receive at closing (cash in full).
As part of your due diligence when seeking a cash home buyer, always ask for proof of previous successful transactions and reviews from previous customers.
✅ Will a Cash Buyer Cover All Fees, Including Closing Costs?
While we do, a great many won't. Many instant home buying services and large real estate firms do levy charges and pass on closing costs.
When we at Priority Home Buyers commit to purchasing your home, the offer we make is the exact amount you'll pocket at the end of the deal. We cover all closing costs, and charge no fees.
Simple, transparent, and fair – that's how we operate.
Priority Home Buyers went above and beyond to provide exceptional service and deliver outstanding results. Their team was responsive, professional, and guided me through the home selling process with expertise. They acted swiftly, ensuring a quick sale and allowing me...
read more
If you're looking to sell your house fast for cash, look no further than Priority. They made the process so easy and stress-free, and I couldn't be happier with the outcome
Talk to Us Today
We start with the seller in mind, and help you through every step of the process, fast!
"I recently had the opportunity to meet and experience Priority Home Buyers, not only did they execute and deliver they simplified and reiterated every solution possible. They made this process a breeze for all real estate needs look to PHB, they're the future!"
Your We Buy Houses Company in Moulton AL
Leveraging our local real estate market experts and a team of well-established cash home buyers, we at Priority Home Buyers are ready to meet any challenge you may be facing. We can help sell your house fast in Alabama even if facing foreclosure, overwhelming repairs, bad tenants, inheritance, or a lengthy probate process.
Rest assured, we buy houses in Moulton AL and we want to buy yours today!
Local zip codes (where we buy houses) and service areas include:
35650
Sell My House Fast Moulton AL We Buy Houses Moulton AL Sell My House for Cash Moulton AL Cash Home Buyers Moulton AL Cash For My House Moulton AL
Sell My House Fast Moulton AL We Buy Houses Moulton AL Sell My House for Cash Moulton AL Cash Home Buyers Moulton AL Cash For My House Moulton AL